Keep Talking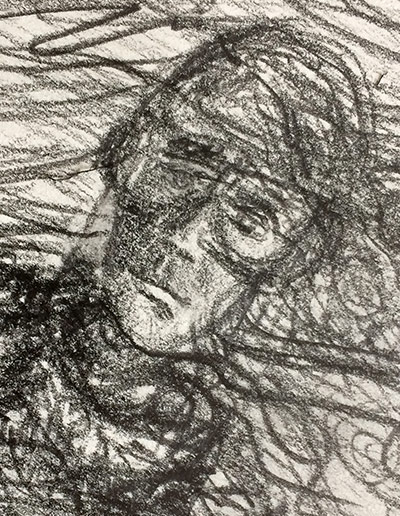 My name is Simon and on the internet I go by Hypertexthero. I like to play video games while chatting about art, play, and other obsessions to brighten your day. I especially like games with things that fly like aeroplane flight simulators in open worlds with plenty of light and weather.
Video games have been a part of my life since the early 1980s and I love exploring these ballets of motion, sound, light, and interesting decisions. Current favorites: Microsoft Flight Simulator, Balsa Model Flight Simulator, the IL-2 Sturmovik series, DCS World, and Elite.
My streaming channel is twitch.tv/hypertexthero and you can find highlights on Twitch and past streams on my YouTube channel. Stream status updates are published on Twitter.
Schedule
I stream most weekdays at around 2pm NYC Eastern Time (ET). Here is a webcal link so you can subscribe to my schedule using any calendar application, like Calendar or Outlook.
Here are the times at some other places around Earth:
Athens: 9pm
Auckland: 6am
Austin: 1pm
Bangkok: 1am
Beijing: 2am
Cape Town: 8pm
Chicago: 1pm
Easter Island: 12pm
Frankfurt: 8pm
Helsinki: 9pm
Honolulu: 8am
Howard City: 1pm
Kiev: 9pm
Lagos: 7pm
Lisboa: 7pm
London: 7pm
Moscow: 9pm
Mumbai: 11:30pm
Paris: 8pm
Passo Fundo: 3pm
Perth: 2am
Rio de Janeiro: 3pm
Rome: 8pm
Saigon: 1am
São Paulo: 3pm
San Fransisco: 11am
Seattle: 11am
Shanghai: 2am
Stockholm: 8pm
Sydney: 4am
Taipei: 2am
Thomas: 2pm
Tokyo: 3am
Tunis: 7pm
Vienna: 8pm
Wageningen: 8pm
Zurich: 8pm
Unscheduled streams of other video games can and will happen depending on celestial object positions.
To receive notifications from Twitch when I go live make sure the bell icon 🛎 is solid on my Twitch page at https://www.twitch.tv/hypertexthero (hovering your mouse cursor on it will let you know if notifications are on or off).
Join Me
I would be delighted if you would join me on a journey from time to time and help me reach my goal of streaming for a modest living. The more followers I have, the better my chances, so here's how to follow my channel: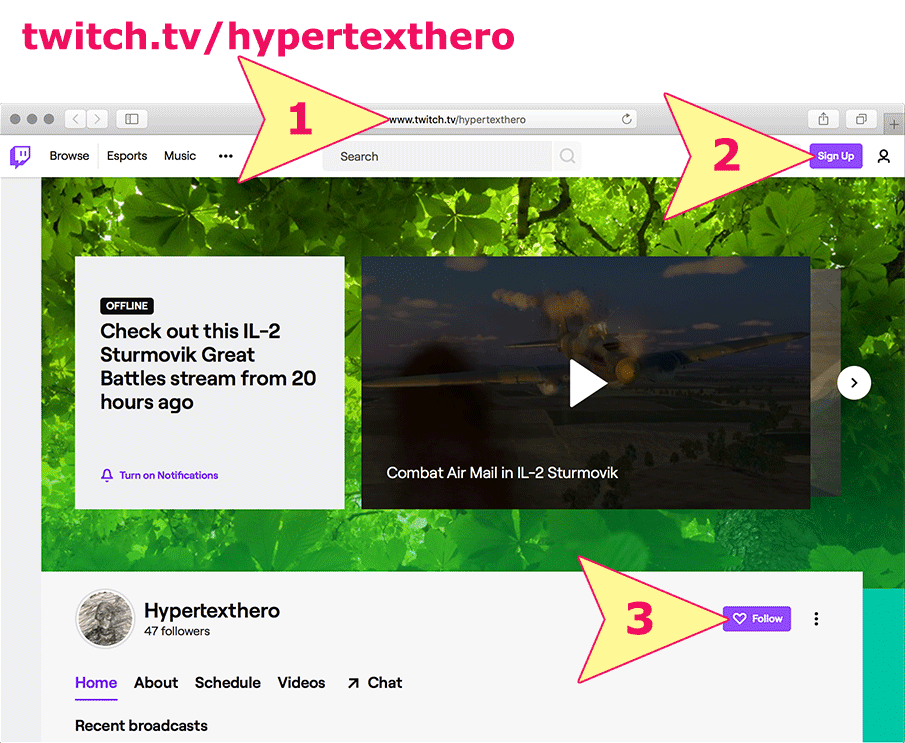 Rules & Chat
If you choose to type in the stream chat I will be delighted, but please be nice to others because I or my computer assistant have Frost or Teleport spells to cast on trouble-makers. No bigotry, racism, sexism, misogyny, or other aggressive behavior is tolerated here.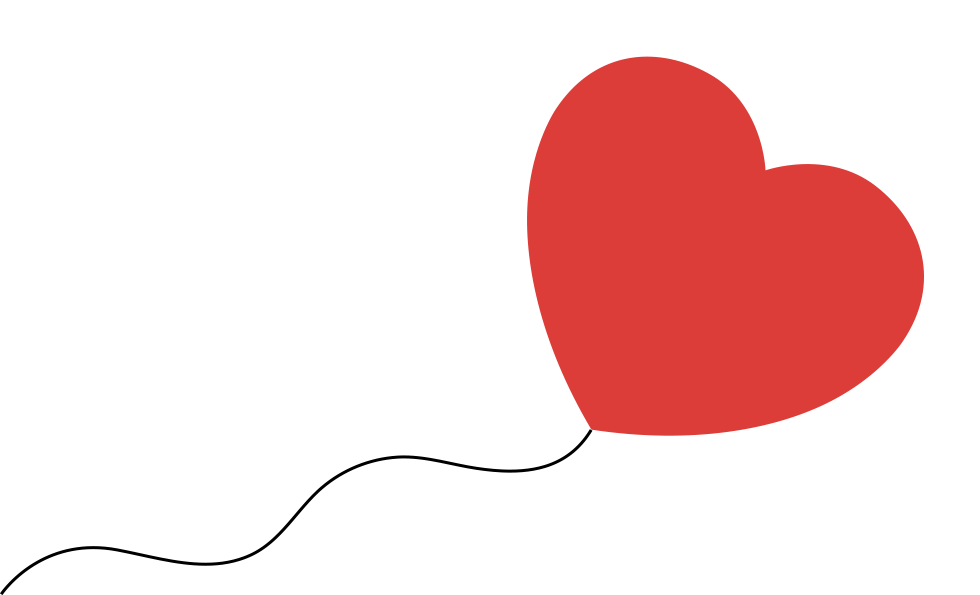 Commands
Friends and computer algorithms are moderating the chat, and you can see available commands you can use here. For example, to see how long the current stream has been going type !uptime in the stream chat window and press Enter.
Additionally, when I am flying in Microsoft Flight Simulator, you can use the following commands, courtesy of SimToolkitPro:
!predict [-###] - Enter a landing rate prediction for my next landing. For example: !predict -100 to predict a -100fpm landing rate. I attempt to maintain a leaderboard that I update manually.
Subscriptions
Subscribing to my channel removes mid-stream ads (if subscribing without using Prime) and costs $4.99, $9.99 or $24.99 per month depending on the tier you choose. The price can also be lower depending on where you live.
If you have Amazon Prime you can support my stream with a free channel subscription ($4.99 value) once per month by linking your Prime and Twitch accounts. Click on the Subscribe button on my channel and then on the Subscribe Free button to activate, but note that with Prime ads still appear.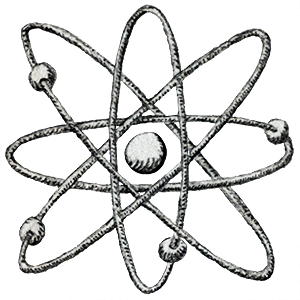 Benefits of Subscribing
No mid-stream ad breaks (non-Prime subs).
Custom badges and access to a growing number of hand-made emotes.
Being a HEROIC GRAND BOSS for helping me pay the bills.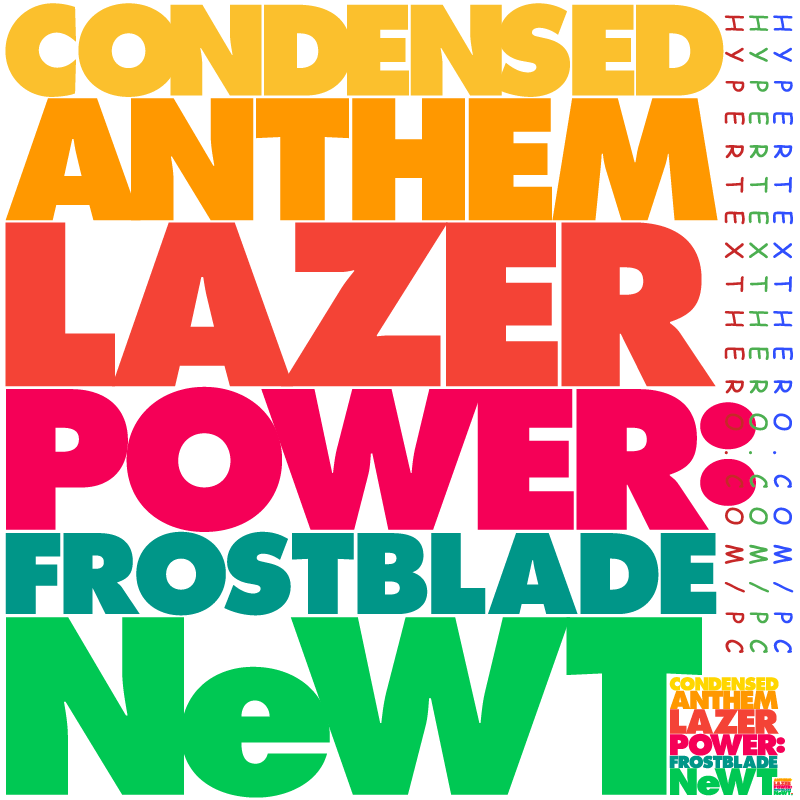 Hardware Specifications
The little machine I use to play and stream video games over to your computer screen is called Condensed Anthem Lazer Power: Frostblade NeWT. Click its name or the image here to see the hardware specs.
Games & Goals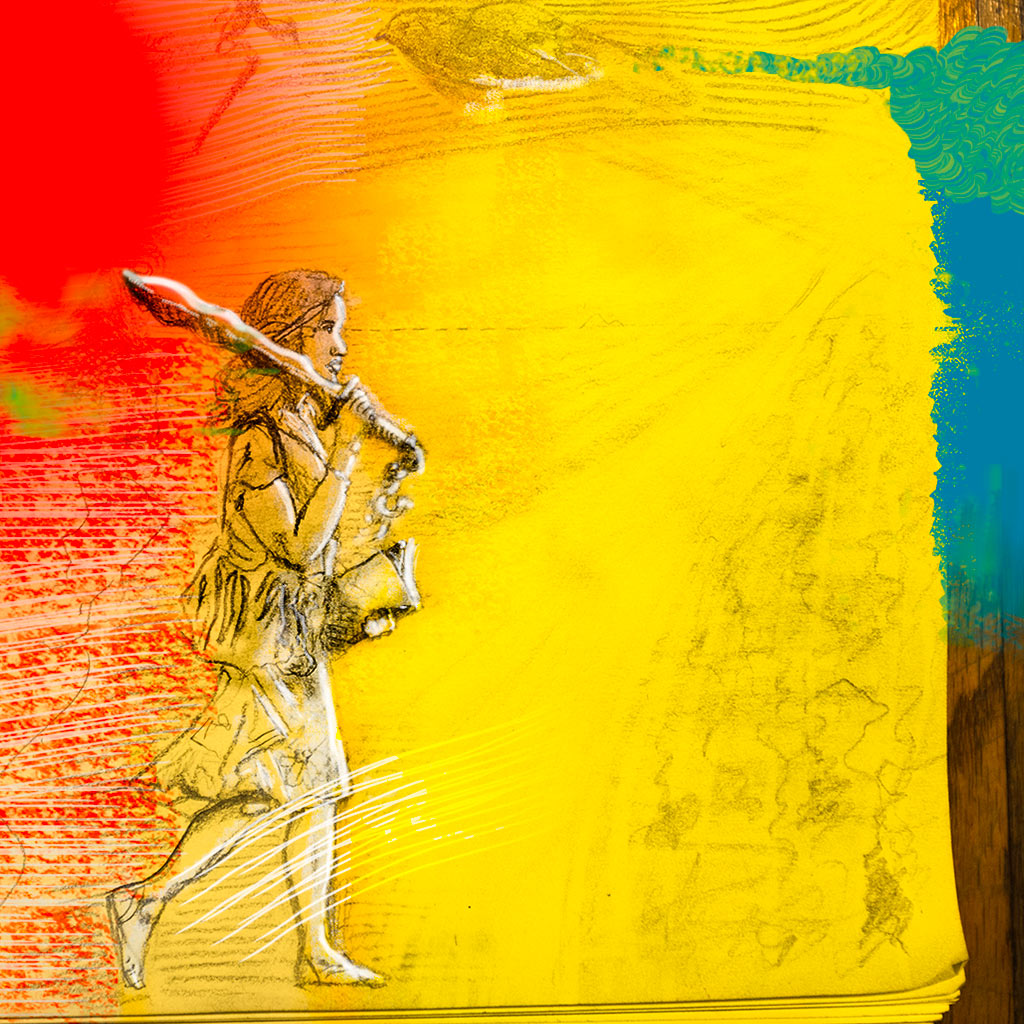 I love open world games, flight simulators and rogue-likes, and you can expect to see the following along with surprise visits from very old and brand new things.
Game-specific goals have been added below each video game, and these may change as I play:
Assassin's Creed Odyssey (& eventually Valhalla).

Rid the ancient Greek archipelago of all cult members.
Finish the main story line (done!).
Give a tour of Lemnos island.

COD Warzone

First place in a match alone.
First place in a match with friends.

Cyberpunk 2077
DayZ
DCS

Take off, eliminate a target, and land on an online server.
Finish a dynamic campaign like DCS Liberation.

Death Stranding

Arrive in California.
Subdue aggressors by using boxes and climbing rope.

Fortnite

Numero uno in a match alone.
Numero uno in a match with friends.

Elite: Dangerous

Meet a friend in the void (done!).
Get a Guardian Frame Shift Drive booster (done!).
Achieve Elite status in Exploration, Combat and Trading (done!) roles.
Visit the center of the Milky Way.
Visit Colonia.
Unlock all engineers.
Step out of the ship.
Land in a world with a breathable atmosphere.

Generation Zero

Find out where the killer robots are coming from.
Stop the killer robots.
Get a friend to translate Swedish text in the game.
Play with a friend in coop mode.

Ghost Recon Breakpoint
Grand Theft Auto

Find all collectibles.
Get all weapons.
Stream all stunt jumps with a new character.
Help a friend own an aeroplane hangar.
Help a friend become a CEO (done!)
Help a friend start a motorcycle gang.

Horizon Zero Dawn

Shoot a mechanical dinosaur with a bow and arrow.
Finish the game.

IL-2 Sturmovik

Fly with a friend on an online server.
Help a friend earn their first air and ground victories on an online server.
Become an ace on an online server.
Finish a default single player career.
Finish a PWCG career in "iron man" mode.

Just Cause

Depose the dictator of Solis.

Jagged Alliance 2

Depose the dictator of Arulco.

Metal Gear Solid 5
Microsoft Flight Simulator

Take off in a light aircraft from Rio de Janeiro and land on a remote airstrip near the border between Goiás and Bahia.
Take off from New York City and land on Cape Cod.
Fly low over the Tyhrrenean Sea.
Land in Lemnos.
Land on Everest (done!)
Fly around the world in a light airplane.
Complete a flight from engine on to engine off using Vatsim.
Complete all Steam achievements.

Noita

Finish the game.
Get a high score in a Daily Run.

No Man's Sky

Find an Earth-like world with green fields and make a base.
Get or build a rover.

PUBG

1st place in a match alone.
1st place in a match with friends.

Red Dead Redemption 2

Find out what happens to the protagonist by finishing the game.
Reach the highest level in each online role.

Spelunky
Star Citizen

Take off in a space ship.
Land on another planet.
Land on a moon.
Complete a mission.
Disable an aggressor spaceship.
Get a kill without using a spaceship.
Takeoff in my Aurora when version 1.0 of the game is released, possibly in this lifetime.

The Division 2

Find a bandana or red headband.
Finish the game's next world tier.
Reach the top of the 100 floor tower.

War Thunder

Unlock the highest Tier in a nation.
Get own artwork in the game.
Fly a jet.

Zelda: Breath of The Wild

Defeat Calamity Ganon and save the kingdom of Hyrule.
Here is one of my first test streams playing a closed beta of Felipe "HarvesteR" Falanghe's wonderful new game Balsa Model Flight Simulator. Felipe is the creator of Kerbal Space Program and I am as excited for Balsa as I am for MSFS 2020, which I have been streaming, too.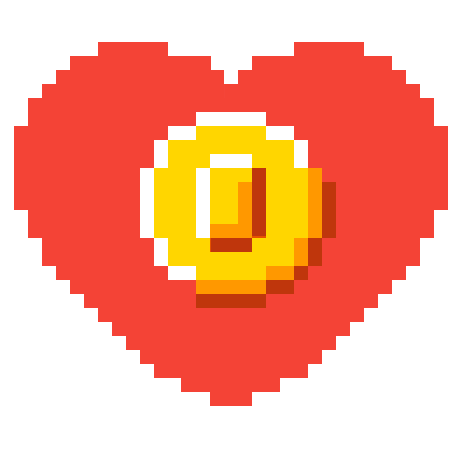 Thank you, 谢谢, Gracias, ευχαριστώ, Merci, धन्यवाद, Grazie, ありがとうございました, Obrigado, شكرا, Спасибо
I am delighted to have you here with me on this strange, beautiful voyage from home to such distances in real and digital worlds. Thank you for coming along!
Special thanks to:
8BitofFun
Amber
artwong
BadMojo11
BatGaz70
Beto
CMDR_Xiaoqin
EliasSpeaks
FactualGull
ForderLearnToFly
Futura_Light
GalaxiaCat
Hugh "Jim" Bailey, patreon.com/obsproject
Icebird4All
iPreferPi
ItsDommit
JoeyBolo77
KirerWT
Odila & Peter
RazWasabi
Schippah
SeedyL
TheFlyingFabio
TimmyThumb
WildCraze
Yitomic
…and all friends near and far.
Thank you to all of our followers ♥
Peace out, and keep talking.