Keep Talking
Hi! My name is Simon and on the internet I often go by Hypertexthero.
Video games have been a part of my life since the early 1980s and I love exploring these ballets of motion, sound, light, and interesting decisions while chatting about art and play to brighten your day.
Give me an infinite video game with things that fly like aeroplane flight simulators in open worlds with plenty of light and weather, and I'm happy.
I occasionally broadcast design, illustration, photography, music, and so on, though the study of play and the video game artform is the main focus here.
My streaming channel is ✨ twitch.tv/hypertexthero ✨ and you can find highlights on Twitch and past streams on YouTube.
Whether you are a regular viewer, a subscriber, or a "lurker", you are welcome here and your presence is appreciated very much indeed! Thank you for stopping by!
Schedule
I stream most weekdays at around 10am NYC Eastern Time (ET), though my schedule is a little haphazard at the moment due to In Real Life events.
Unscheduled streams do happen depending on the position of celestial bodies and my own.
To receive an email when I go live make sure the bell icon

is solid on my Twitch page (hovering your mouse cursor on the bell tells you if notifications are on or off). I also yell about going live on Instagram and Twitter.
Rules & Chat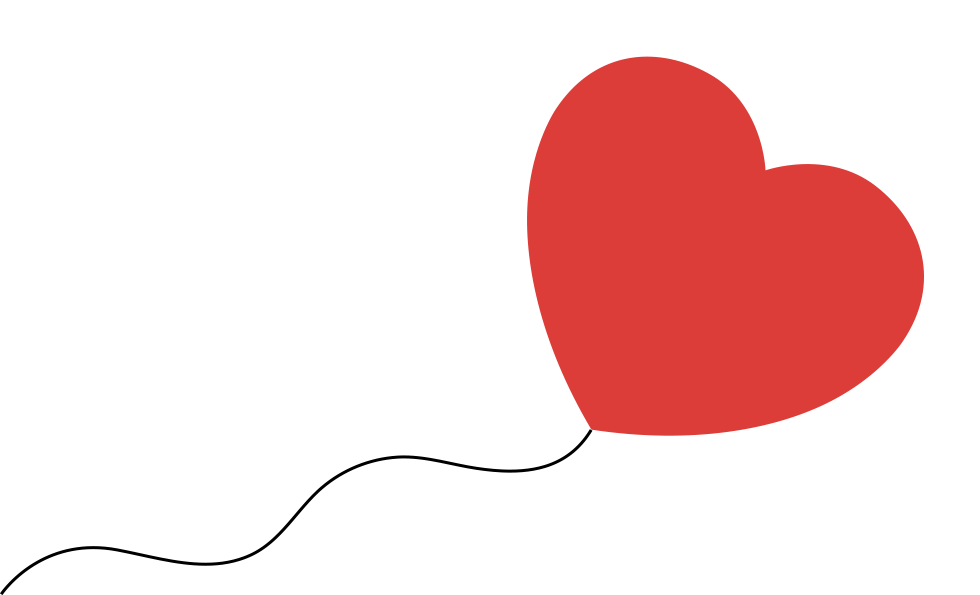 If you choose to type in the stream chat I will be delighted, but please remember that kindness goes a very long way, and I or my human and computer assistants have Frost or Teleport spells to cast on trouble-makers. The rules:
Please be kind to others and treat them with respect.
No hate such as racism or sexism, including in your username.
Avoid discussing politics, religion, or very controversial topics as these conversations are better in person.
If there is something bothering you in the stream or you have suggestions for improvement please let me know!
Chat Commands
You can type a command in my stream chat and get a response from the computer. Here are the available chat commands for my stream. For example, to see how long the current stream has been going type !uptime in the stream chat window and press Enter.
Additionally, when I am flying in Microsoft Flight Simulator, you can use the following, courtesy of SimToolkitPro:
!guess [-###] - Enter a landing rate guess for my next landing. For example: !guess -100 to guess a -100fpm landing rate. I maintain a guesstimator scoreboard that I update manually, with seasonal prizes, usually video games or simulator planes for 1st, 2nd, and 3rd place.
Cheering with Bits

You can cheer with bits to help support my stream and there are custom notifications for the following bit amounts (the first person to cheer a custom bit amount is also noted).:
2 - Yin and yang. - 1st cheered by Ekeolnora
7 - The Saint aka Roger Moore, 007. - 1st cheered by Ekeolnora
10 - Pelé. - 1st cheered by LTsmartass
11 - Sophie Germain prime number + Haydn's Symphony No. 45.
23 - Michael Jordan playing in NYC.
42 - In The Hitchhiker's Guide to the Galaxy by Douglas Adams, 42 is the "Answer to the Ultimate Question of Life, the Universe, and Everything", calculated by a supercomputer named Deep Thought over a period of 7.5M years.
88 - The speed needed in miles-per-hour to go back in time in Back to the Future.
99 - The 99th Fighter Squadron of the Tuskegee Airmen which served with distinction in Europe in WW2.
100 - Usain Bolt running the 100m. - 1st cheered by Schippah
200 - Usain Bolt running the 200m.
314 - Pi.
332 - 332nd Expeditionary Operations Group. A fighter pilot is a combination of a mathematician, an athlete, a scientist, and a sharpshooter.
420 - We're jammin' with Bob Marley and Jerry Garcia.
500 - Man running into moving Fiat Cinquecento.
1000 - Dollar spiral.
1701 - The Starship NCC-1701-D Enterprise.
1780 - Mary Fairfax, Mrs William Somerville, 1780–1872, Writer on science, plus Scotch Bagpipe Medley No. 1.
2001 - A Space Odyssey.
5000 - In the name of the Gods!
10000 - Mozart's Piano Piano Concerto No. 21.
56000 - 56K baud modem connection sound.
65000 - Joe Daniels & His Hot Shots play Pennsylvania Six-Five Thousand.
More numbers will be added in time.
Redeemable Points

Even though you may have sinned, there is no need for you to pray or confess to the gods or even priests.
All you need to do is to watch the Hypertexthero stream, which earns you points called Hyper Texts which you can then redeem to interact with the stream when I am broadcasting live.
To see what you can do with your points click on the little flying

icon on the bottom-left of the chat at twitch.tv/hypertexthero.
Subscriptions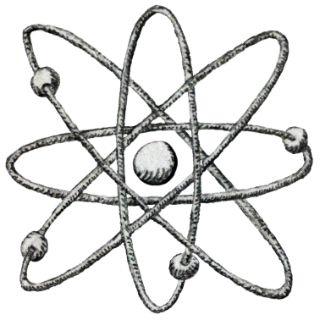 Subscribing to my channel removes mid-stream ads (if subscribing without using Prime) and costs $4.99, $9.99 or $24.99 per month depending on the tier you choose. The price can also be lower depending on where you live.
If you have Amazon Prime you can support my stream with a free channel subscription ($4.99 value) once per month by linking your Prime and Twitch accounts. Click on the Subscribe button on my channel and then on the Subscribe Free button to activate, but note that with Prime ads still appear.
Benefits of Subscribing
No mid-stream ad breaks (non-Prime subs)!
Custom badges and access to a growing number of hand-made emotes to visually share your emotions on the screen!
Being a HEROIC GRAND BOSS for helping me do something I enjoy that hopefully brings more joy to the world!
Hardware Specs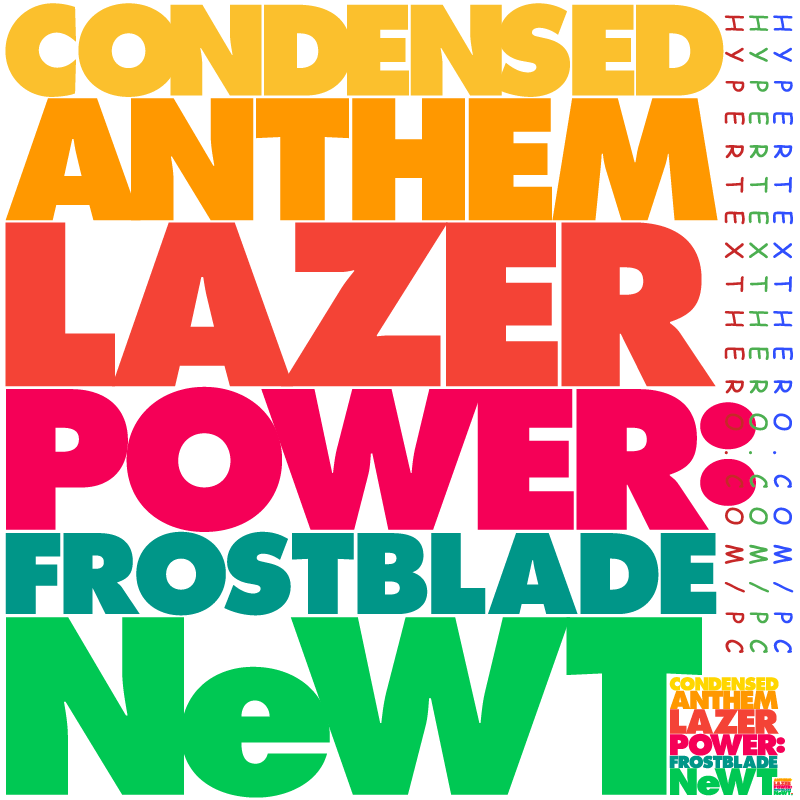 The little machine I use to play and stream video games over to your computer screen is called Condensed Anthem Lazer Power: Frostblade NeWT. Click its name or the image here to read ongoing reviews of my streaming kit. I also stream from an M1 Max Macintosh laptop when on the road.
Games & Goals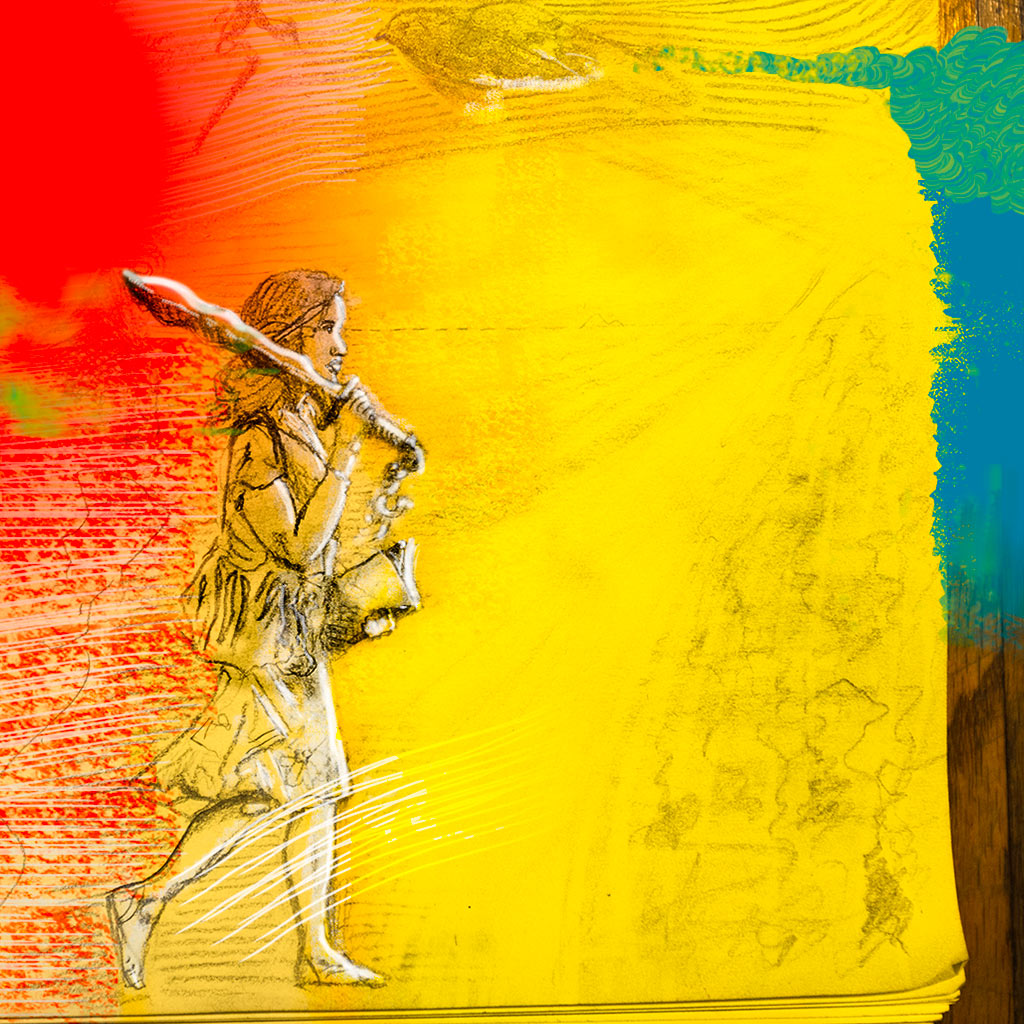 I love open world games, flight simulators and rogue-likes, and you can expect to see the following along with surprise visits from very old and brand new things.
Game-specific goals have been added below each video game, and these may change as I play because life is messy:
Assassin's Creed Odyssey (& eventually Valhalla).

Rid the ancient Greek archipelago of all cult members.
Finish the main story line (done!).
Give a tour of Lemnos island.

COD Warzone

First place in a match alone.
First place in a match with friends.

Dark Souls
DayZ
DCS

Take off, eliminate a target, and land on an online server.
Finish a dynamic campaign like DCS Liberation.

Death Stranding

Arrive in California.
Subdue aggressors by using boxes and climbing rope.

Fortnite

Numero uno in a match alone.
Numero uno in a match with friends.

Elden Ring

Finish the game, with occasional help from a friend.

Elite: Dangerous

Meet a friend in the void (done!).
Get a Guardian Frame Shift Drive booster (done!).
Achieve Elite status in Exploration, Combat and Trading (done!) roles.
Visit the center of the Milky Way.
Visit Colonia.
Unlock all engineers.
Step out of the ship (done!).
Land in a world with a breathable atmosphere.

Generation Zero

Find out where the killer robots are coming from.
Stop the killer robots.
Get a friend to translate Swedish text in the game.
Play with a friend in coop mode.

Ghost Recon Breakpoint
Grand Theft Auto

Find all collectibles.
Get all weapons.
Stream all stunt jumps with a new character.
Help a friend own an aeroplane hangar.
Help a friend become a CEO (done!)
Help a friend start a motorcycle gang.

Horizon Zero Dawn

Shoot a mechanical dinosaur with a bow and arrow.
Finish the game.

IL-2 Sturmovik

Fly with a friend on an online server.
Help a friend earn their first air and ground victories on an online server.
Become an ace on an online server.
Finish a default single player career.
Finish a PWCG career in "iron man" mode.

Just Cause

Depose the dictator of Solis.

Jagged Alliance 2

Depose the dictator of Arulco.

Metal Gear Solid 5
Microsoft Flight Simulator

Take off in a light aircraft from Rio de Janeiro and land on a remote airstrip near the border between Goiás and Bahia.
Take off from New York City and land on Cape Cod.
Fly low over the Tyhrrenean Sea.
Land in Lemnos.
Land on Everest (done!)
Fly around the world in a light airplane.
Complete a flight from engine on to engine off using Vatsim.
Complete all Steam achievements.

Noita

Finish the game.
Get a high score in a Daily Run.

No Man's Sky

Find an Earth-like world with green fields and make a base.
Get or build a rover.

PUBG

1st place in a match alone.
1st place in a match with friends.

Red Dead Redemption 2

Find out what happens to the protagonist by finishing the game.
Reach the highest level in each online role.

Spelunky
Star Citizen

Take off in a space ship.
Land on another planet.
Land on a moon.
Complete a mission.
Disable an aggressor spaceship.
Get a kill without using a spaceship.
Takeoff in my Aurora when version 1.0 of the game is released, possibly in this lifetime.

The Division 2

Find a bandana or red headband.
Finish the game's next world tier.
Reach the top of the 100 floor tower.

War Thunder

Unlock the highest Tier in a nation.
Get own artwork in the game.
Fly a jet.

Zelda: Breath of The Wild

Defeat Calamity Ganon and save the kingdom of Hyrule.
Here is one of my first test streams playing a closed beta of Felipe "HarvesteR" Falanghe's wonderful new game Balsa Model Flight Simulator. Felipe is the creator of Kerbal Space Program and I am as excited for Balsa as I am for MSFS 2020, which I have been streaming, too.
Quotes

Chosen words from the stream chat that made me laugh out loud at one time or another, ordered by chatter responsible for the greatest number of LOLs:
Schippah
Incompetence of the highest level.
This is the tower, whatever man, taking a break, over.
What it lacks in stability, finesse, controllability and airtime it makes up for in a sturdy frame.
!predict welcoming dutch barista not giving 2 shits a plane landed on his terrace.
Where is the American spirit here? AK's and alcohol. I hear certain US regions consider that the meaning of life.
It's the internet. You click links on links on links. Next thing it says you are dying. 2 minutes later you're buying shoes.
It's no bug. It's Canada's wall to keep Americans out.
I cut coffee, I do cocaine now.
Last time I flirted blinking they asked if I had something in my eye.
Us, the RAF, hereby award you the 500ton iron cross, please wear at all times.
Icebird is made of raw steel. He just sat there like a champ.
The content is doubtful, the flight is fail, the crashed abundant, the comments out of line, SHUT UP and take my bits!
WildCraze
Too much John, not enough Rambo. (Rambo 5 review).
Hyperlinkhero
Fly with Hypertexthero and you'll never fly with anybody else again =)
One of my favorite things is to use words with their real meaning and confuse people.
Coffee isn't my cup of tea.
Top-shelf incompetence
Ekeolnora
Bug reports via onlyfans, gotcha.
Beat them with culture and high fashion.
Ocean-themed fart, I took fire. (Google closed captions).
Mechanized Alpaca Neuronetwork.. aka man.
Futura_Light
Joan Rambo, the most violent Adult Mutant Ninja Turtle.
HAHA I recognise that you value aesthetic more than utility in games, i.e. light armor & football jersey in Antistasi.
Joan Rambo becomes Joan of Arc.
Man, your character is built like a tank.
LTsmartass
Napolean Blownapart.
I dunno what they stand for really, but I've decided he's Charles Delongfort Longbottom.
Well halo there.
TimmyThumb
Did you just say that the best thing you saw at the British Museum was the bathroom?
You can use all of them at once? Does that require using your feet? Feet for your keyboard, right hand for stick and left hand for controller? Nose for mouse?
BatGaz70
Be upstanding for the honourable Lord Hypertext of Hero esq, Earl of New York, Count of cool. Coming to you by Royal appointment.
dante_accah
cm'on call schippa and say.. Hey you goldie space man whit sexy voice! Come and play that dante want to see some space buggie jump
EliasSpeaks
Is that a portable eclipse?
FoxyGingerPants
Hope he shaved. we need a good landing strip.
GalaxiaCat
What timing to fall in, "Sell used underwear".
Grantalf
What is a cannon but someone who refuses to use a sword.
—Grantalf
Icebird4All
You know — I Follow Roads (IFR).
KirerWT
Ma quelli non pagano la bolletta da trent'anni.
SewerBat
Mom: Hits a slapping damage of 1 and a critical emotional damage of over 9000.
Tim_Pickle
The music makes me feel we are supposed to think really hard about some one-million-dollar question.
Thank you
谢谢, Gracias, ευχαριστώ, Merci, धन्यवाद, Grazie, ありがとうございました, Obrigado, شكرا, Спасибо
I am delighted to have you here with me on this strange, beautiful voyage from home to such distances in real and digital worlds. Thank you for flying together with me!

Special Thanks

8BitofFun
Andrea Sasso
artwongt
BadMojo11
BatGaz70
CMDR_Xiaoqin
Ekeolnora
EliasSpeaks
FactualGull
ForderLearnToFly
Futura_Light
GalaxiaCat
Hugh "Jim" Bailey · OBS Project
Icebird4All
iPreferPi
ItsDommit
JoeyBolo77
KirerWT
Mattrogg
M0RT75
RazWasabi
Schippah
SeedyL
TheFlyingFabio
TimmyThumb
WildCraze
Yitomic
ZeroToHeroALEK
…and all friends near and far.
Thank you to all of our followers ♥
Peace out, and keep talking.
—Simon
PS. Hypertexthero supports the idea of a Universal Basic Income for all humankind 💸 🌎 😀 🌍 🌱 🌏