❦ First Published on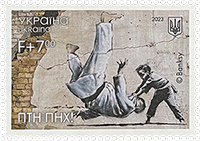 Are you tired of the never-ending chatter coming from your IL-2 Sturmovik airplane radios at all times during your flights?
Me too. Here are two different ways to shut up Marmite, or any other pest controller on the radio:
Hold Left-Alt and press the minus - key on the number keypad to lower the radio volume. You can lower it all the way down to OFF!

Rename the radio folder in your_IL-2_installed_directory\data\Audio\RADIO to something like RADIO_DISABLED.
Enjoy the silence while flying through beautiful new clouds!
Told to me by digital pilots Futura_Light, and ZeroToHeroALEK, respectively. I and my ears thank you, my dears!
Prior entry: Susan Kare Explains Macintosh UI Ergonomics
Next entry: Goodbye, NES & SNES Architect Masayuki Uemura