Sunday, 26 November 2023
Saturday, 25 November 2023
Friday, 24 November 2023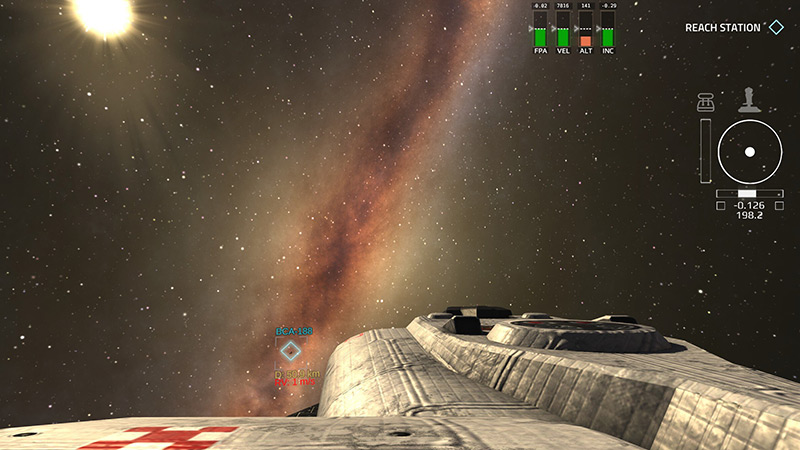 I watched the trailer of Flight of Nova on its Steam page. The ambient music and sound effects layered with the visuals made me play the free demo and buy the game shortly after.
After completing several of the training missions and burning lots of fuel to catch up and dock to orbiting space stations a smile has remained on my face, especially since the game has some damage modelling, which is always good for highlights.
This is a slow-burn video game for patient cargo delivery sim drivers who love audio, atmospheres, and orbital mechanics. A sort of 3D Kerbal Space Program focused on flight.
It's a pleasure to find flight and particularly space flight simulators I had never heard about like Flight of Nova. Here's my wishlist for this Early Access game:
A more detailed tutorial about reaching things in orbit.
Missions to disable rogue drones, perhaps with an improvised offensive weapon.
Eventual surface vehicles like buggies to get to difficult-to-reach cargo and rescue missions.
Cooperative multiplayer in some form.

˚ ✦ .  .  ˚ .  . ✦  
  . ★⋆. ࿐࿔ .  ˚ ˚   *  
 ✦  . ✶ . ✦ ˚  ✦˚ ˚    
    . .  ˚ .  ੈ  ✧̣̇ ˳ · ˖ ✦ .
            
Wednesday, 22 November 2023
Sunday, 19 November 2023
Saturday, 18 November 2023
Friday, 17 November 2023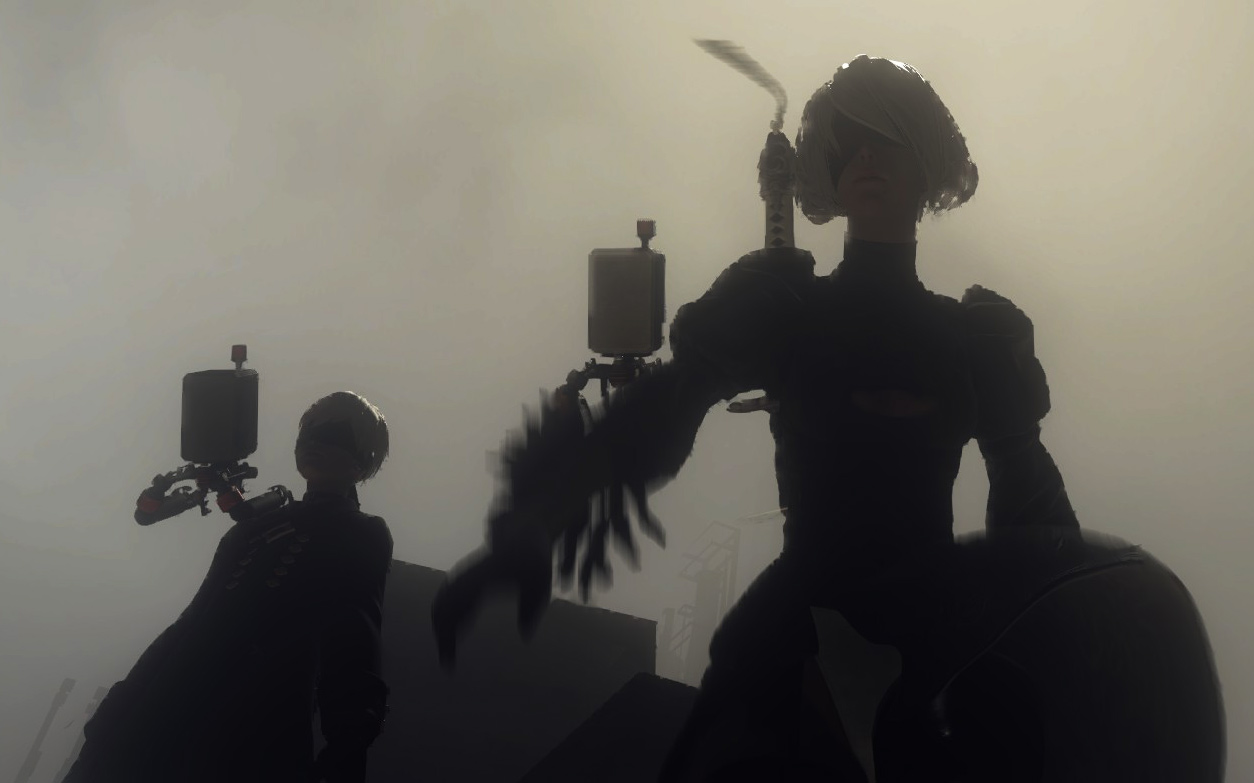 I'd spent time in the NieR: Automata's hauntingly beautiful world before starting to broadcast gameplay on the internet.
The game began like a love letter to classic vertical and side scrolling shooters before smoothly changing to a third person view of the sensual 2B, moving, dreamlike, around the screen, and soon her lovestruck boy 9S.
Together with melancholy music and story, NieR's world enveloped me, and I briefly returned to it, beginning once again in the stream of life. (A yellow leaf just fell away from the plant in the room I am writing this. There are fresh shoots and new green leaves on the top of the plant).
But work and death and continuing nomadic ways interrupted my playthrough, so a longing exists to return to this subtle, intelligent game, often kindled by thoughts on artificial intelligence, and I hope to reach at least one of its endings, if not all, some day, and keep writing about it.
It's like the movie Groundhog Day.

Every moment is a new start, and you keep starting over and over again and trying to finish or to improve your navigation of a messy, random river that is life.

A piece of writing, a project, a trip to see friends is usually interrupted by life. And there's never that perfect time for you to do the work. Perfection is a memory of the past.

We need to do things in between, simultaneously with all the mess, and keep starting over and over.

˚ ✦ .  .  ˚ .  . ✦  
  . ★⋆. ࿐࿔ .  ˚ ˚   *  
 ✦  . ✶ . ✦ ˚  ✦˚ ˚    
    . .  ˚ .  ੈ  ✧̣̇ ˳ · ˖ ✦ .
            
Wednesday, 15 November 2023
Monday, 13 November 2023
Sunday, 12 November 2023
Saturday, 11 November 2023
Thursday, 9 November 2023
Wednesday, 8 November 2023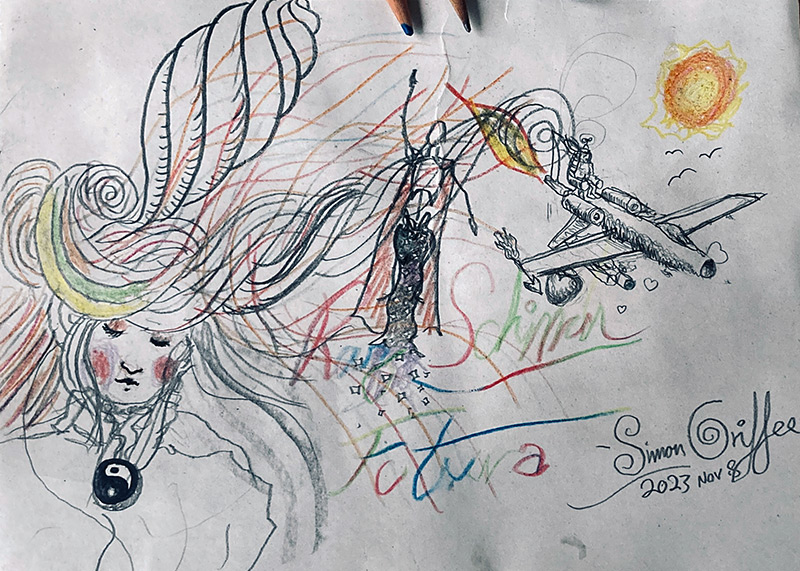 I've always loved to draw, a natural thing for humans to do that is almost completely absent from most lives at childhood's end.
My love for drawing was rekindled with the help of Milton Glaser, whom I was fortunate to work with when I lived in New York City.
This page is a placeholder to write more about drawing with whatever is at hand and publish links to drawing streams.

˚ ✦ .  .  ˚ .  . ✦  
  . ★⋆. ࿐࿔ .  ˚ ˚   *  
 ✦  . ✶ . ✦ ˚  ✦˚ ˚    
    . .  ˚ .  ੈ  ✧̣̇ ˳ · ˖ ✦ .
            
---
✶ Linked List
❦ Articles