Hypertexthero Linked List
The Hypertexthero Linked List is a list of links to other places on the internet I have published to or that have caught my attention on any given day accompanied by brief comments.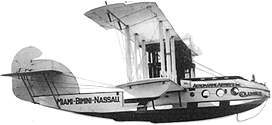 A syndication feed that includes both links and articles is also available and I can recommend Fraidycat to follow this website from afar.
Sponsored Links
Interested in a sponsored link in the Linked List? Here's the process:
I need to read and approve your content, which needs to match the main subject matter of Hypertexthero.com: Video games, play, airplanes, technology, design, education, travel, philosophy, nature, and so on.
If approved, the link to your content is published with a brief description that I write using a few keywords that you specify. It is usually one paragraph, which begins with "Sponsored:"
The link price is currently a one-time payment of $120.
I don't accept article submissions, but am thinking of having monthly sponsors with a linked small image and text below the main navigation bar. If you are interested in having sponsored links to your content here please contact me.
Linked List Archive