❦ First Published on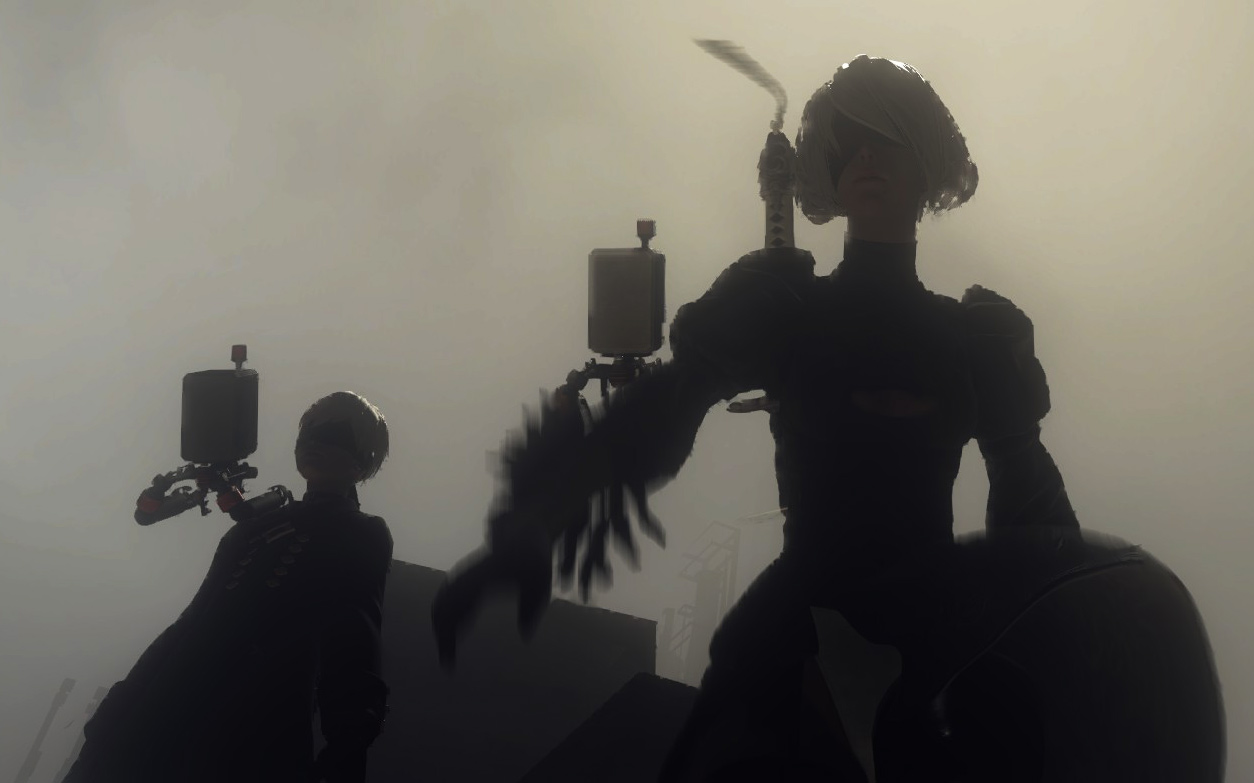 I'd spent time in the NieR: Automata's hauntingly beautiful world before starting to broadcast gameplay on the internet.
The game began like a love letter to classic vertical and side scrolling shooters before smoothly changing to a third person view of the sensual 2B, moving, dreamlike, around the screen, and soon her lovestruck boy 9S.
Together with melancholy music and story, NieR's world enveloped me, and I briefly returned to it, beginning once again in the stream of life. (A yellow leaf just fell away from the plant in the room I am writing this. There are fresh shoots and new green leaves on the top of the plant).
But work and death and continuing nomadic ways interrupted my playthrough, so a longing exists to return to this subtle, intelligent game, often kindled by thoughts on artificial intelligence, and I hope to reach at least one of its endings, if not all, some day, and keep writing about it.
It's like the movie Groundhog Day.

Every moment is a new start, and you keep starting over and over again and trying to finish or to improve your navigation of a messy, random river that is life.

A piece of writing, a project, a trip to see friends is usually interrupted by life. And there's never that perfect time for you to do the work. Perfection is a memory of the past.

We need to do things in between, simultaneously with all the mess, and keep starting over and over.

· ˖ ✦ . ˳


Possibly Related:
˳ · ˖
Prior entry: Half-Life 25th Anniversary
Next entry: Superalignment