❦ First Published on
Spending more time at home visiting various digital worlds caused the following thoughts to strike you like a bolt of light between earth and sky:
No, the world is not only for viruses named after their crown-like shape that recall suffering, incompetent authoritarian leaders who seek to divide people for personal gain, and a light beer with a slice of lime.

Yes, this is The Situation: An ongoing account of immortal deities — avatars in video games that I guide through all manner of troubles. Where are they? What are they doing and thinking? And how on earth have I managed to control them?
To begin with the last question:
Many people who have access to personal computers use them as passive receivers for information that is broadcast, looking at screens as if they were televisions, precisely what villains who control broadcasting want them to be.
Having been a victim of this habit myself, armed with valuable past experience I eventually found the courage to stand up to Gods, which made me realize that you can become one yourself by wielding a computer mouse and keyboard or controller as weapons of agency to issue commands like "Kneel down!", "Run!", or "Fire!" to beings conceived of as possessing supernatural power, rather than merely looking at them in silence.
My medium of choice to command those exempt from death is the elastic, aeriform fluid into which water is converted when heated to boiling point, or Steam, which bestowed a capital "S", becomes the namesake of a video game software distribution company that has made it easy to buy games or play free ones, alone or with friends.
There are competing stores vying to be the platform on which you stand to guide your Gods, but Steam continues to be the best.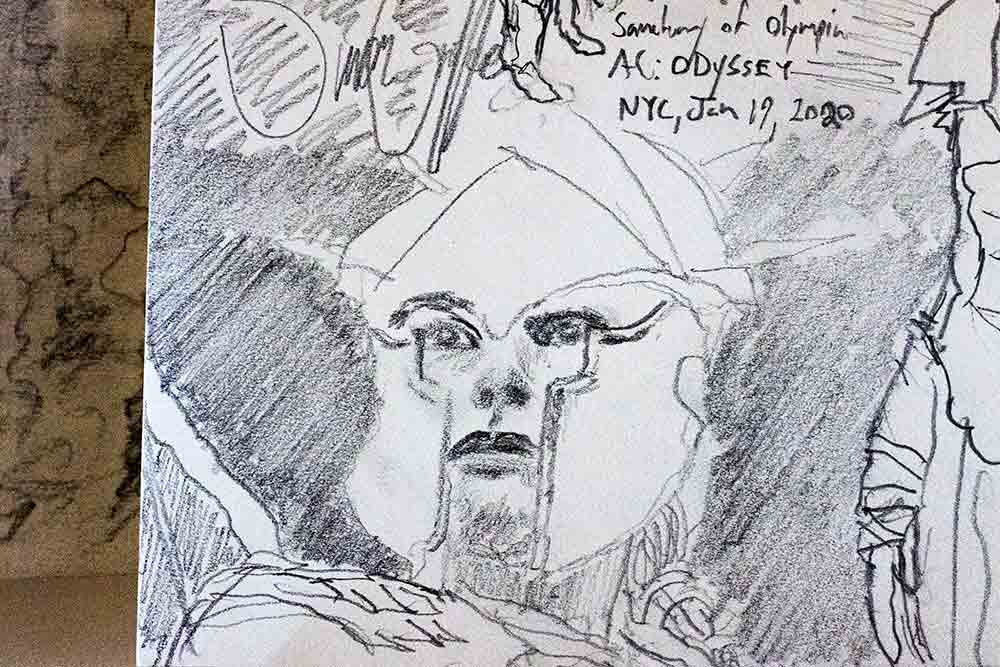 Back soon from the near future with stories from a Greek island, and reports of strange things afoot in a Scandinavian archipelago in the late 1980s.
Prior entry: History Gives Us Hope
Next entry: Old Man